Here at Soap & Glory we are celebrating Galentines! It's all about appreciating your friends, and spending time with your fab group of girls. Whether that's going out or staying in, make sure you spend the 13th February spreading the love to all your favourite ladies! If you are planning on heading out, make sure you keep on reading to find out the essential pieces you need in your clutch...


Now before you even think about packing your clutch bag, you need to make sure you've got a kick-ass playlist to put on while you're getting ready with your squad. Here at S&G Manchester, we've compiled our favourite sassy songs and classic R&B hits to create our Galantine's playlist, perfect for prepping you for a night out with your girl squad. #nomannoproblem



Now on to making sure your clutch bag is ready for anywhere the night will take you:
1. Safety pins
These are an absolute must have on a night out! Someone's top is always too low, someone's skirt always splits. If none of your own squad then there will be a poor girl in the toilet in need of one! You'll always be the hero if you keep these in your bag.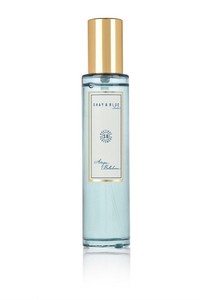 I always have hundreds of tiny samples around my room of perfumes I love, and they are ideal for chucking in my bag before I head out. For Christmas, I got this miniature perfume in my stocking and it is the most perfect clutch bag size. It's the Shay & Blue
Atropa Belladonna Eau de Parfum, and it's a really lovely wearable scent.
You will be so
thankful to have one of these when you need a little refresh part way through the night!
Carrying a small brush in your bag will be a lifesaver when there's a hair disaster. Make sure you keep some hair grips in there too, just in case your hair needs a bit of readjusting throughout the night! This cute bamboo hair brush is just £4 from The Body Shop.
4. Lip product

You always need to keep your lip colour on you for touch ups throughout the night - My go to lipstick is MAC Twig, which is the perfect rosy-mauve. I normally wear it over Whirl lipliner, and it's so so lovely! However, I am the worst person for losing makeup on a night out, so I would always recommend to buy a cheaper dupe and take that out with you! Rimmel's Kate Moss Lipstick in Shade 08 is the best dupe for Twig, so I'll always keep that in my bag instead.
5. Powder
Obviously if you're going out all night then you need some type of powder with you! You're bound to get sweaty with all that dancing so it's crucial to have something to blot that shine away! My favourite powder is the MAC Prep + Prime CC Colour Correcting Powder in 'Neutralise'. I love it so much more than a translucent powder because it's tinted yellow, making it so brightening on the skin!
6. Eyeliner & Eyelash glue
If you're wearing eyelashes then you absolutely have to take these out with you! I've had so many nights where I've genuinely gone home because I've forgotten my eyelash glue. Dramatic I know, but no one looks good with half an eyelash hanging off their eye! The best eyelash glue of all time is the Ardell Duo Lash Adhesive, it's honestly the best thing I've ever used! I always liquid line my eyes, apply my lashes and then line again to cover any glue, so this duo has to be in my bag to fix my lashes. My liner of choice has always been the Soap & Glory Supercat Liner, and this skinny one is the best of them all. It's super black, long lasting and so precise - so your flick will be perfect!
I guarantee if you take these things along with you on a night out your evening will be disaster-free!
If you're committed to making it a big night, why not check out our favourite pink cocktails! These drinks are delicious, perfect for Galantines and hilarious to make with your gals. Our faves are the Raspberry Blush and Berry Kissable. Get shaking!