I know Christmas is long gone, but I still find it really interesting to see what people were given! Now we're all adults, Christmas is more about spending time with your family and friends – and food! I mostly get little helpful presents or money now, but I do get some lovely fashion/beauty related gifts. Here are just some of the things I received which I loved!
Clinique Great Skin Home & Away
I have raved about Clinique's 3 Step skincare range again and again on here! I love it! My mum bought me the set many many many years ago for Christmas and I have been using it ever since. The full sized sets normally last me around six to eight months, so I often pick one up (or get given one, yay!) around Christmas time.
MAC Studio Conceal & Correct Palette
What would Christmas be without a bit of makeup! I normally get my essentials at Christmas time, like this great concealer palette from MAC. It has every colour you'd need! It has a variety of light skin tones, plus a very yellow based one which I use to carve out my brows.
MAC Pro Longwear Waterproof Brow Set
MAC brow gel is the only brow gel I'll ever use! It sets so solid, which some people hate but I absolutely LOVE. Once it's on, it won't budge and it's definitely waterproof! The only thing that annoys me about MAC brow products is that no shade is ever right for me. They're either too dark, light, warm, cool. It's a struggle, to be honest.
ASOS FARLEIGH High Waist Slim Mom Jeans
I was in desperate need of jeans, so I was so happy when I unwrapped these in black AND in blue! I adore ASOS jeans. They kick Topshop's ass on everything from price, fit, style. If you haven't tried them, you need to! They take a bit of wearing in, but once you're in, they're perfect.
ASOS Fluffy Sheep Pyjama Set
How cute are these PJs! The sheep on the front is actually really soft and fluffy, I love them! Pyjamas are a must at Christmas, so I was so happy to be given these. They are so comfy too!
Boohoo Red Roll Neck Wide Sleeve Jumper
This jumper is just Christmas all over! I love the roll neck and the wide sleeves - it is so flattering. It goes with everything and is super warm and comfy too which is such a plus. I don't even have to wear a coat!
Yankee Candle Christmas Tealight Wreath Set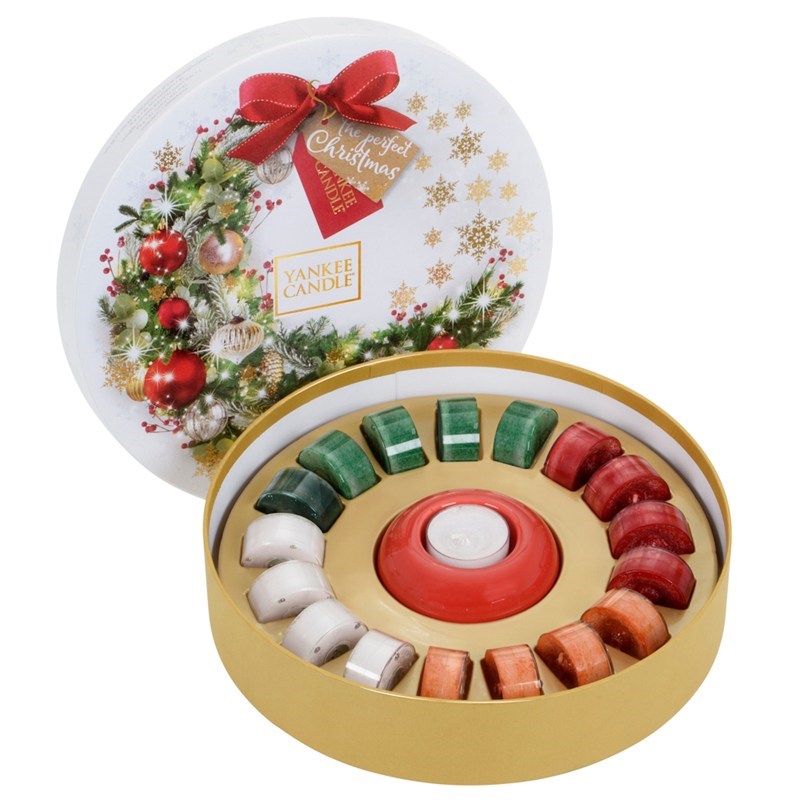 Everyone knows I love love love Candles! I am so happy when I receive them for Christmas, because I know I will definitely, definitely use them. I love this Yankee set, it will last me for ages and I don't care if they're Christmas scents - I'll be burning them all year round!
What did you get for Christmas? How did you spend it? I hope you had a good one!